Starseed Gardens, located a five minute drive from Byron Bay, is proudly hosting the second film in their monthly Praxis Film Festival. The film, Edible City: Grow the Revolution is a fun, fast-paced, feature-length documentary journey through the local Good Food movement that's taking root in the San Francisco Bay Area, across the nation and around the world. Edible City introduces a diverse cast of extraordinary and eccentric characters who are challenging the paradigm of our broken food system. The movie digs deep into their unique perspectives and transformative work– from edible education to grassroots activism to building local economies— finding hopeful solutions to some monumental problems.

Starseed Gardens is a pioneering home of plant-human culture and harmonic relationships showcasing alternative bio-technologies and practical permaculture located within a lush botanical ark.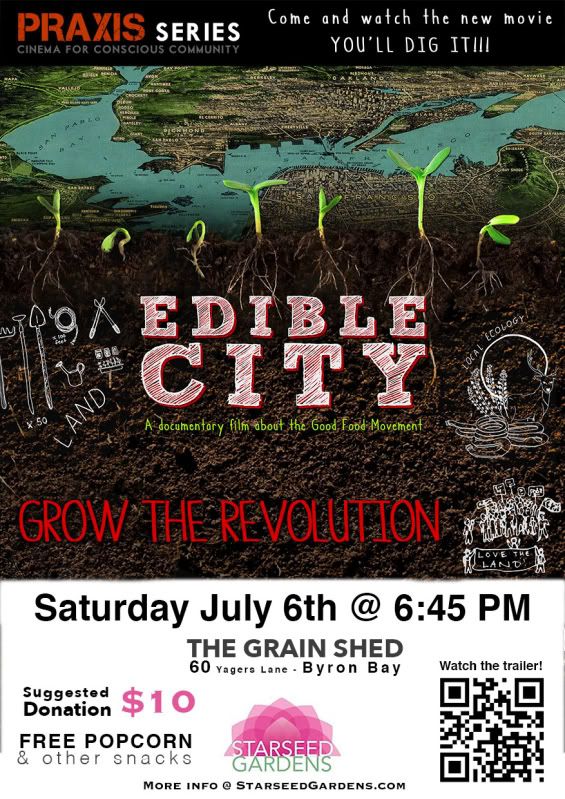 More information can be obtained by clicking here. Invite some of your friends and enjoy the beautiful setting of the restored Grain Shed, the delicious food that will be on hand and share in the co-operative experience of interested and interesting locals.